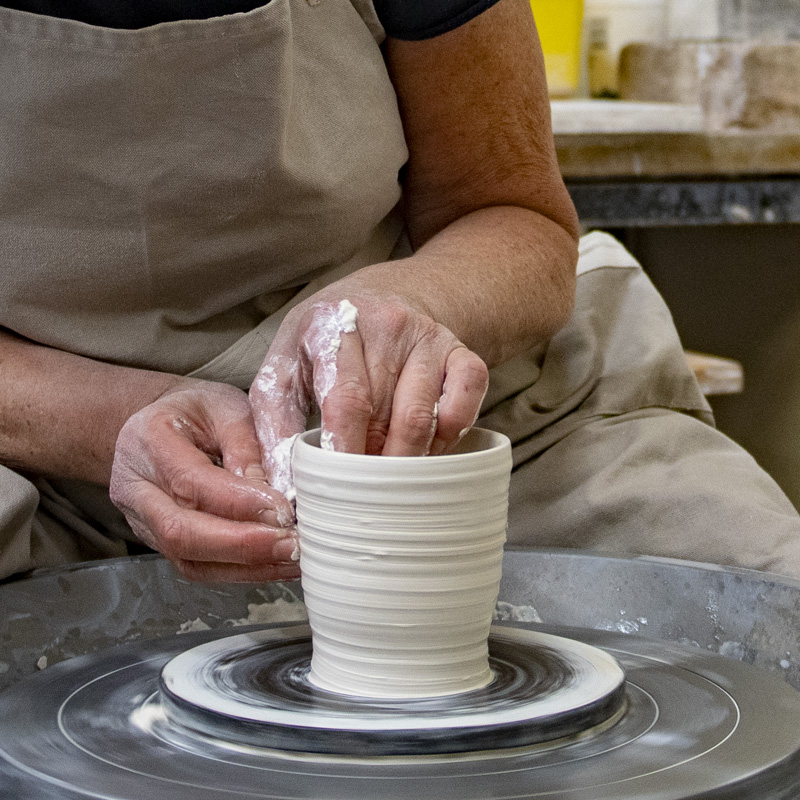 The bespoke pieces I create are individually tailored to the needs of people who want to experience simplicity in the objects that they use on a daily basis.  
Each piece is designed to enhance the tactile experience, the surfaces, and a simplicity of form.

I throw predominantly in a porcelain body and I use traditional glazes such as celadons, or magnesium glazes which are coloured with oxides.

These are fired to around 1300 degrees, producing a fully vitrified body with no glaze interface which is suitable for the dishwasher. I like the clarity that porcelain gives to a simple form. It has luminosity and translucency as well as being very robust.

Occasionally I work with stoneware, which has different yet intriguing firing characteristics, particularly when the body contains traces of metals such as iron. Using coloured stoneware bodies lets me add warmth to the pieces I create.

Teaware is created with the thought of enabling people to share time with their friends using simple yet meaningful objects.  I'm interested in making things that provide both form and function, things that people can use. My objective is to make pieces that can encourage people to slow down and take the time to explore the feel, the look and the weight of a handmade object.